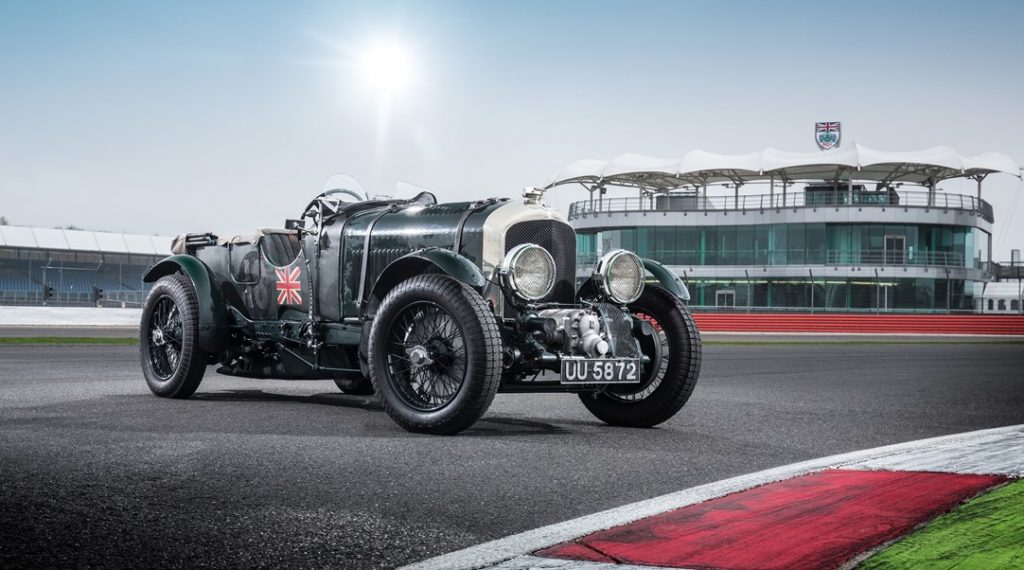 By Nigel Wigmore
One of my earliest memories of the Bentley magic was standing on a bend at Silverstone racetrack watching a "Blower" disappear over the hill.
The distinctive, double bass boom of the Blower's engine magically reverberated across my stomach muscles as it passed.
An even earlier memory is of a beautiful, golden-green, two-door Bentley Continental Coupé, the 1960s model with the handsome raked back, passing by me occasionally as I walked to school. (The picture of a modern Bentley added to this post – along with Bentley's photograph of the Blower Bentley – actually shows a more up to date model which to my mind is not quite as spectacular as the 1960s Continental of my boyhood. Nevertheless the sumptuous Bentley Continental GT Speed Black Edition shown is a very handsome car.)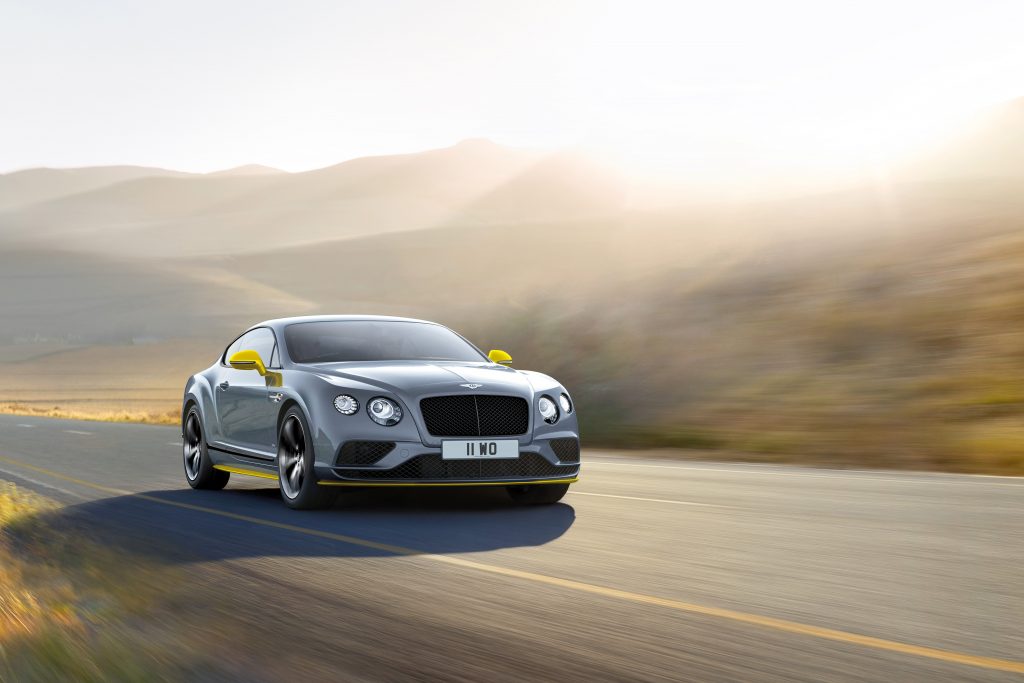 The Blower Bentley got its name from the supercharger mounted up front on the radiator to show the car meant business. It certainly did. This Bentley proved so reliable on the track that it nearly won Le Mans in 1928 and 1929.
These particular Bentleys from my memory — the Blower was James Bond's car of choice in the early days before he hit the movies — defines for me the enduring allure of that famous name.
These cars were simply majestic. Down the years, a succession of great have Bentleys followed. It has been a hard act to follow.
Many of the marques from the glory days of British motoring have dimmed and disappeared but not Bentley. The name still thrives today with cars fit for the 21st century.
This has largely been due to the brilliance of its modern designers. And, I would suspect, a willingness to change as often famous brands have withered and died simply because they have refused to accept a changing world.
A Bentley today then is probably as desirable a car as it has ever been. Certainly, the car I have been driving, the Bentley Continental Supersports, is a model very much of the moment and unquestionably desirable. There is no hesitancy about this car.
It is bold and stylish, with its striking livery (the one I drove was turned out in red with the panache of a gorgeous red Ferrari).
The Bentley is a very different car, though, to any Ferrari and this is welcome. The Bentley still retains an air of quintessential Englishness, despite the fact the company has been owned by the Volkswagen Group since 1998.
But I think the German car company has brought a sensible Teutonic touch to the illustrious name.
So you do get the plush interior, the Breitling clock and a great individual comfort zone for both driver and passengers, but you also get a simple, clear dashboard and controls.
I like that because it would be so easy for something with the Bentley's history to go completely over the top.
However, when it comes to performance, this Bentley is of the "sweaty-palms" variety. It has a massive power unit: a W12 621bhp, twin-turbocharged, 12-cylinder, 6-litre engine which, in short, makes it the fastest, most powerful Bentley ever.
When you put your foot down the word "slingshot" comes to mind, rocketing you forward to 60mph in just 3.7 seconds.
This phenomenal thrust is all that you could want from a supercar and more. And, as with my recent test drive of another supercar, you have to keep your wits about you while driving the Bentley.
Because ultimately, the Bentley being no slouch at the top end, it can top 200mph, though I have to confess, as they say, I did not go there. Maybe, one day . . . on a straight bit of road in Dubai, perhaps, with permission of course?
The six-speed gearchange is appropriately dubbed Quickshift Transmission – it allows you to get on with driving because it responds either through the gearshift or paddles almost before you have had time to think about changing gear.
Even if you are going too fast, and need to slow down, rapidly or otherwise, the stopping power of the Bentley is hugely impressive with the "largest carbon ceramic brakes ever offered on a production car".
The Supersports also has great stability (which makes for safer and better handling) because of a unique, all-wheel-drive system. You get the feeling you would have to do something pretty outrageous to "ungrip" the car from the road.
The car's engine is also remarkable in that it can run on bioethanol (E85), petrol or any combination of the two.
Yes, you have to have deep pockets to run this supercar (as much as you have to with anything with this kind of powerbase). The Supersports returns 11.1 mpg on the urban cycle and only climbs to 24.3mpg on the extra urban. But who is counting?
If you can afford the price tag then you should be able to afford to run a supercar of this magnitude.
One thing is for sure: you get a great deal of car for the money and performance to take your breath away. And I know the Supersports is a Bentley that is just as capable of making your stomach flutter.